The name One Piece is certainly not unfamiliar to MANGA fans, the One Piece series has become a part of many people's childhood and has always been a Hot name until now. One Piece is always rated as the most successful manga series in terms of both content and sales and is loved by many readers. To date, One piece has published more than 1000 chapters and has a strong fan base all over the world. This manga series is holding the record as the best-selling manga series in history. One Piece is one of the story collections for children and teenagers and is loved by many children. Throughout the series, One Piece still creates great attraction because of its funny, unique drawings, and thrilling and fun plot but contains many emotional lessons
Petorugs is one of the places that provides One Piece rug products with good quality and reasonable prices, trusted by many customers. Besides, Petorugs always updates new One-Piece Rug designs so that you have many great choices and perfect experiences when using. Coming to us, you not only receive high quality One Piece rug products but also good support policies for all customers such as transparent return support, FREESHIP support, and buying advice. , etc. If you are a loyal fan of Anime One Piece, then immediately discover our One Piece Rugs below!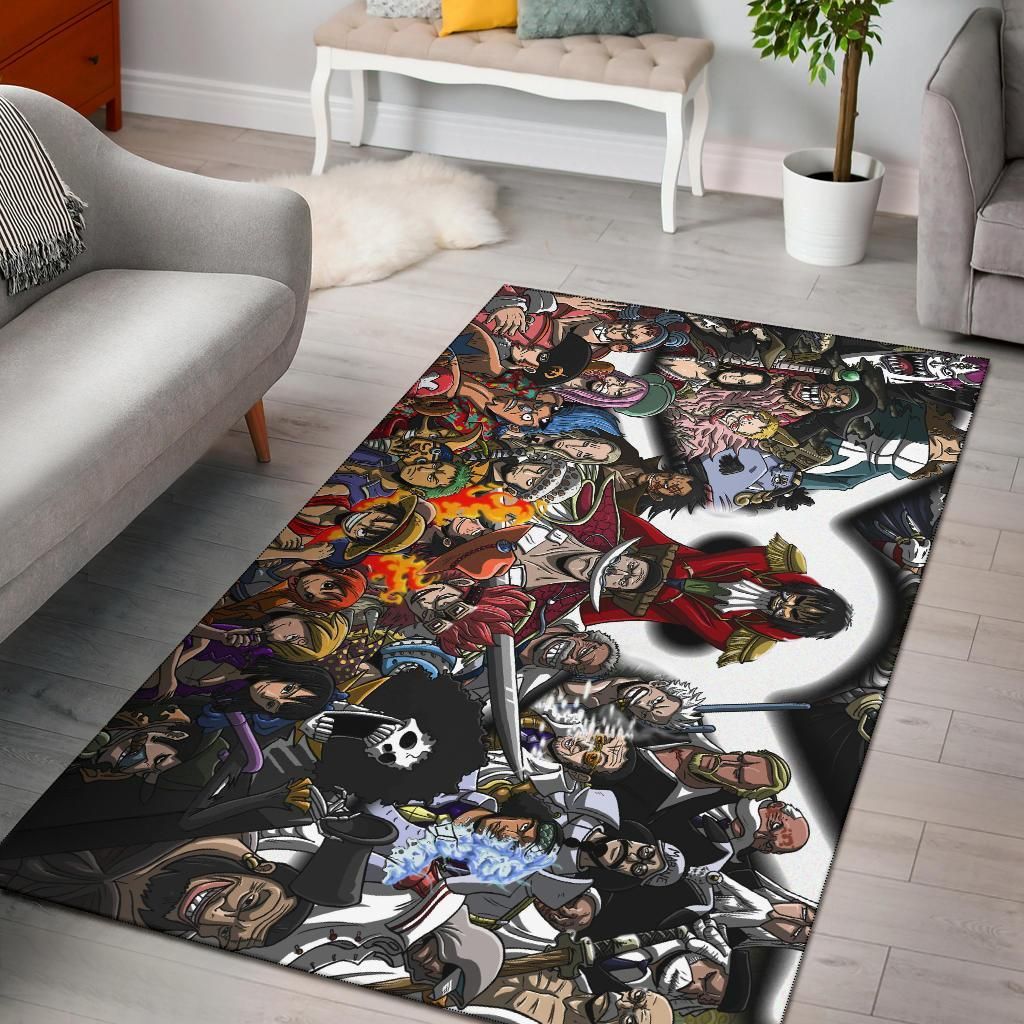 Let's look back with Petorugs at the cast of characters that have appeared throughout the One Piece movie so far with the One Piece All Characters rug. You will be attracted at first sight by the image of the pirate king Dol D.Roger, followed by high-ranking characters in the movie such as the admiral, the four emperors, the notorious pirates, etc.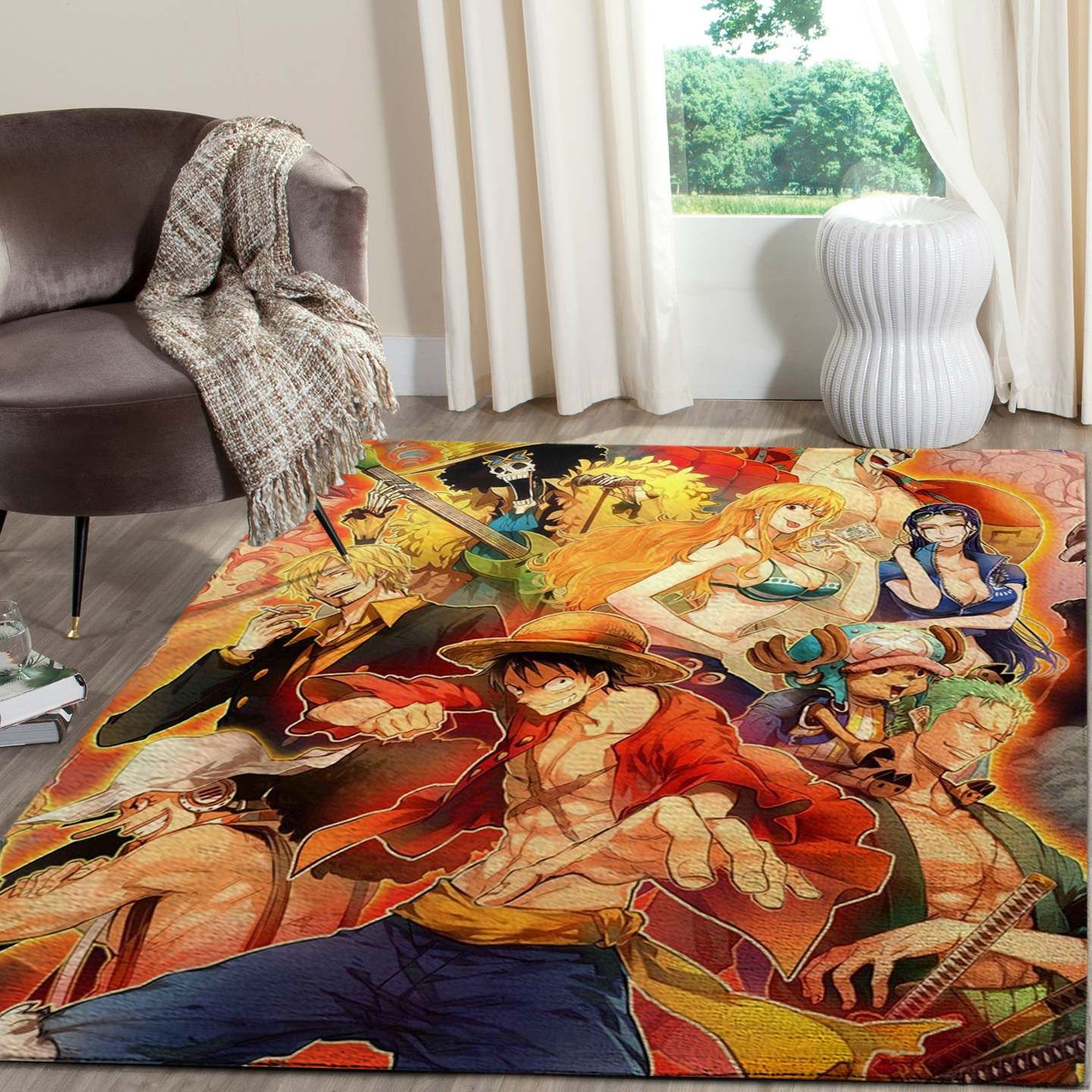 The main character in One Piece is Team Luffy. Surely those who love the movie will love the characters in the Luffy state! Own this cool area rug with famous characters like Luffy, Zoro, Sanji, Robin, Nami, Chopper, Usopp, Brook, and Franky.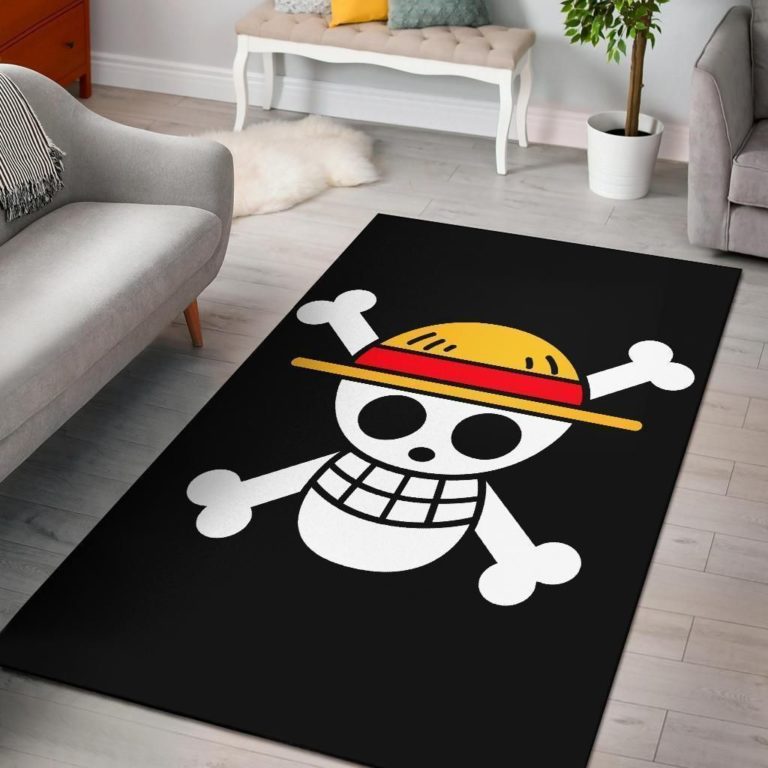 Be one of the members of Luffy's crew with the straw hat flag at Petorugs. This is considered an important symbol showing the strength and distinctiveness of the Straw Hats. The flag is associated with the stages and fierce battles of Luffy's group in the process of becoming the pirate king.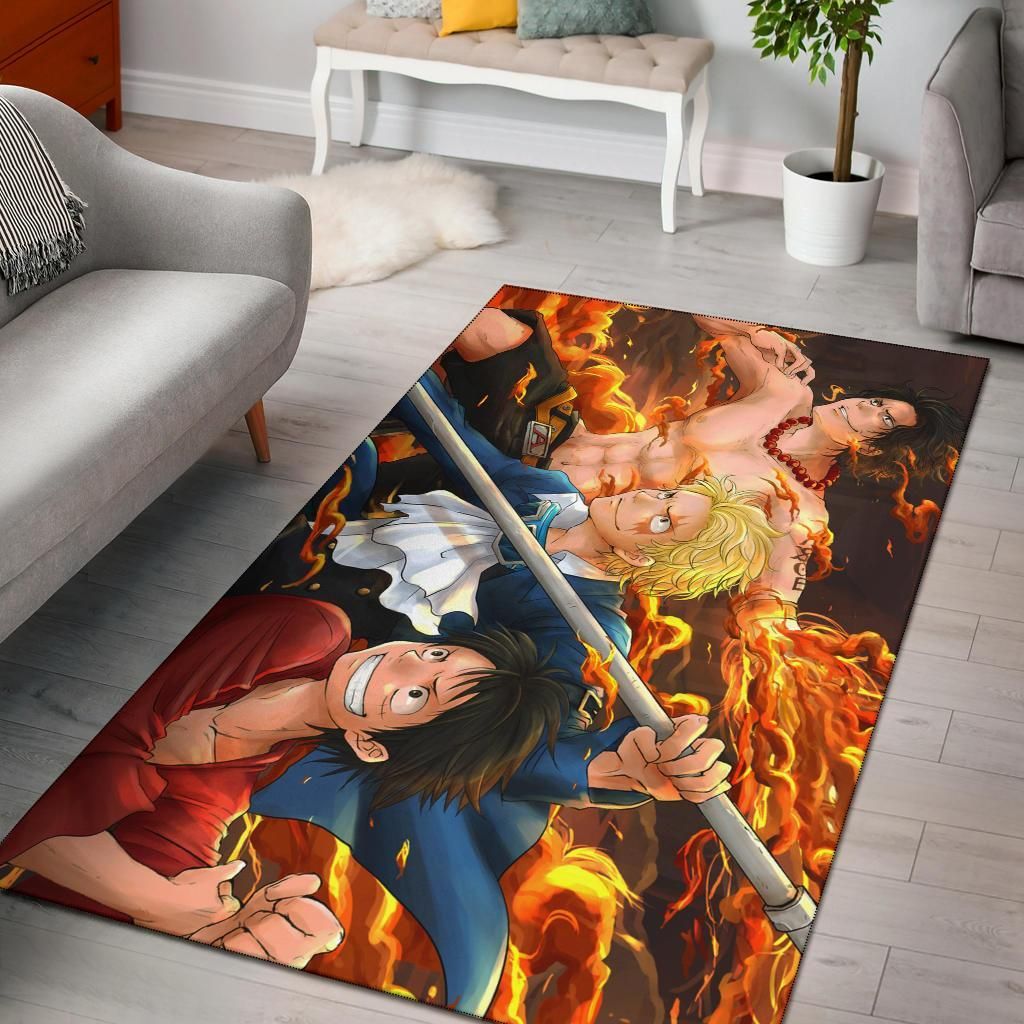 Admire the powerful image of the Luffy brothers! Sabo, Ace, and Luffy are strong, kind people and always sacrifice themselves to protect their teammates. The bond between the 3 brothers creates a very cool image that makes viewers shudder. This image has been cleverly combined with the area rugs by Petorugs to bring the perfect experience to fans of these 3 famous characters.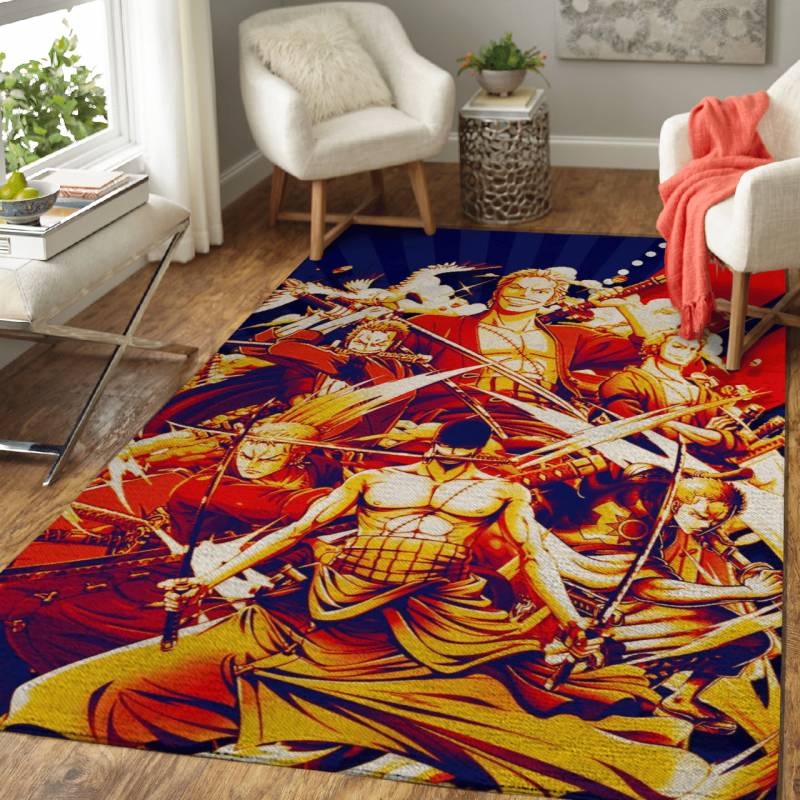 One of the most loved characters in the Anime One Piece series, Zoro always shows off his cool and power in front of viewers. He is brave and willing to sacrifice himself to protect his teammates and the weak. Roronoa Zoro area rugs take images from his battles in super hot episodes. This area rug is suitable for those who have a strong personality and like to take risks.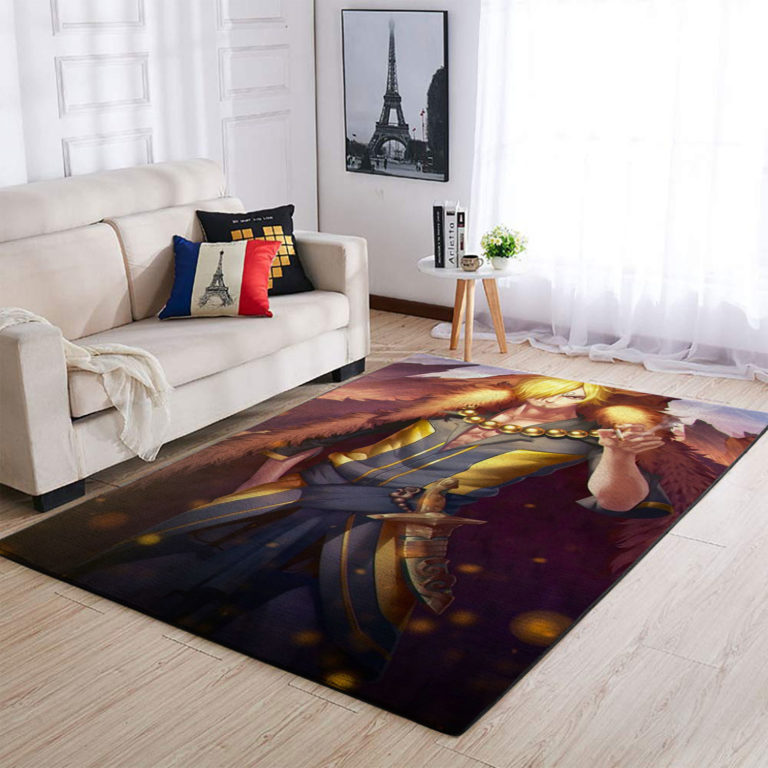 You probably remember this funny and funny Sanji guy, right? In the movie, we can see that he is very funny and likes to tease pretty girls. However, when faced with important problems, he becomes strong and decisive. He always fights hard to protect his teammates and defend what he thinks is right. Sanji Area Rugs will be the perfect gift for those who love the One Piece movie.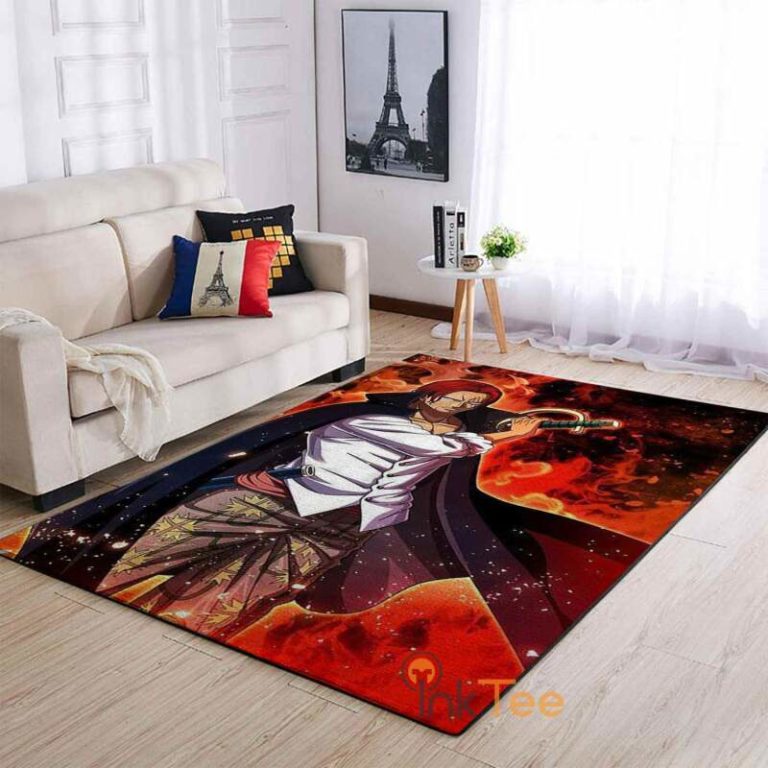 As the one who inspired Luffy to become the pirate king, Shank always shows his kindness, coolness, and calmness throughout the movie. He always calmly confronts powerful characters in the movie such as Whitebeard, Admiral, etc. If you love this character then you should not ignore our Shank One Piece Rug.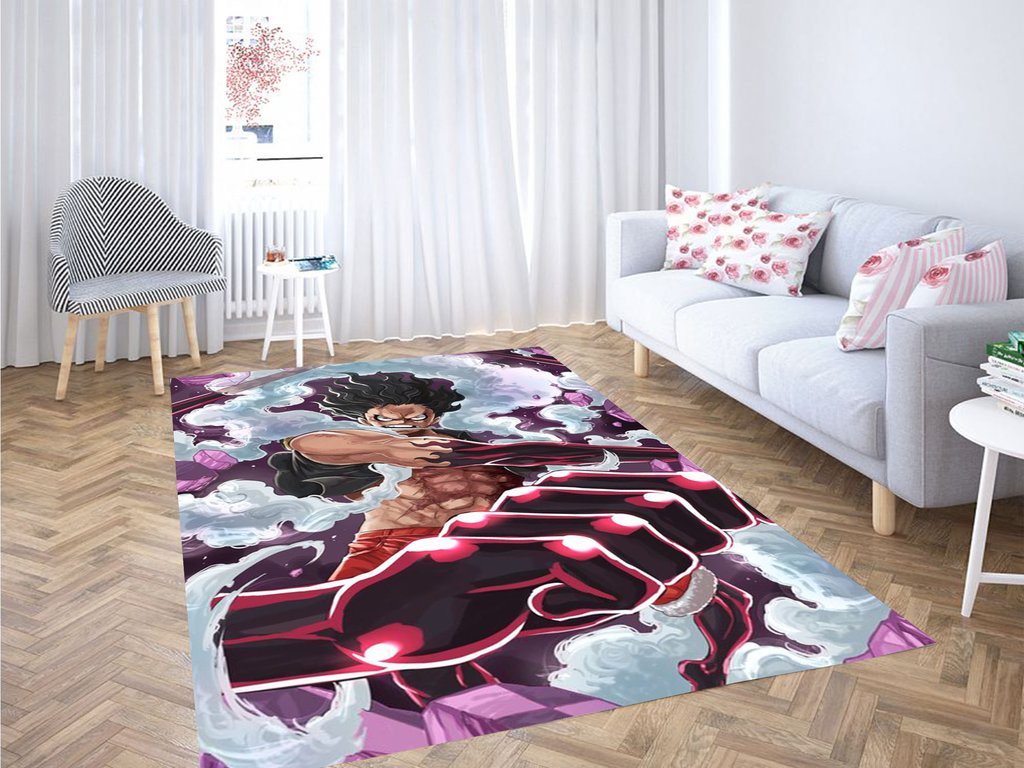 Let's admire the powerful image of the main character Luffy in the Anime One Piece movie. The Luffy One Piece Rug- a character loved by many movie fans. On normal days, he is always a lively and cheerful person, always bringing a feeling of closeness to viewers. However, Luffy is actually a person who is completely loyal to his teammates and acquaintances, and will not be able to control if they are harmed. Luffy is willing to sacrifice himself to protect and avenge if bad guys harm his teammates. This Luffy One Piece area rug will be a very meaningful gift for anyone who loves him.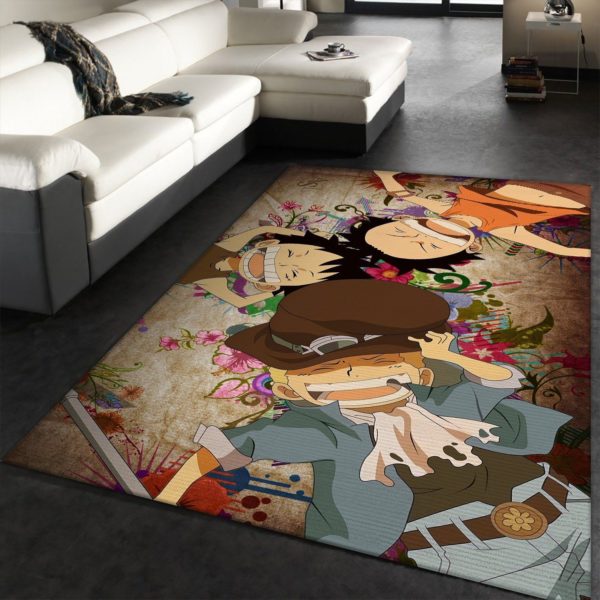 Forget the fierce battles, and painful sacrifices and look back at the lovely images of the three Luffy brothers. The three characters Sabo, Ace, and Luffy are all naughty and lovely children. Through this area rug of Luffy Child, you can partly see their lovely images next to the fierce battles they have experienced.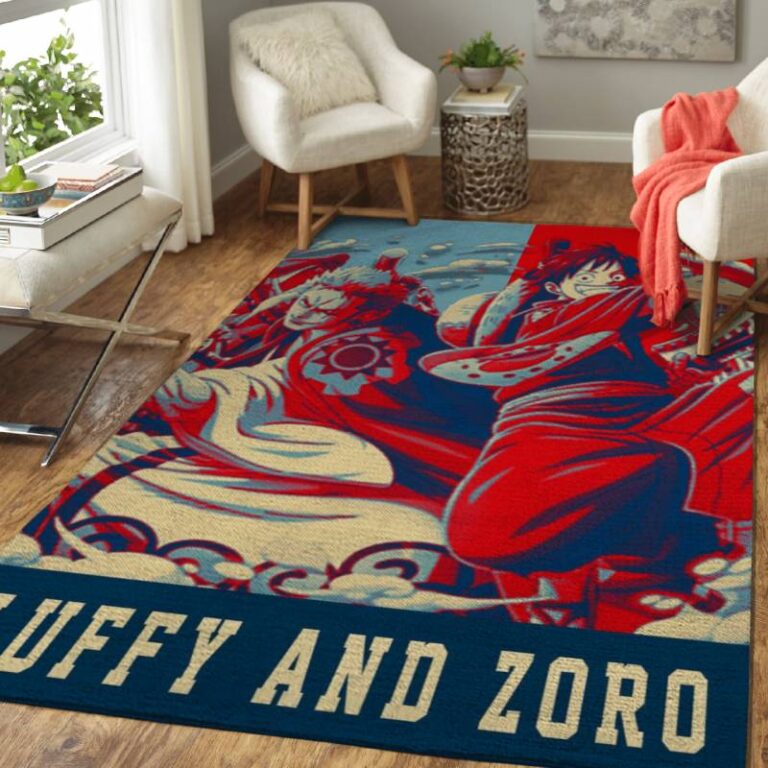 As the first person to be invited by Luffy to become a member of the Straw Hats team, Zoro and Luffy always fight side by side against powerful forces. They have different thoughts and desires, but they still respect and are willing to sacrifice to protect each other. With the Luffy and Zoro One Piece area rug, you can see the strong camaraderie between the two.
Wrapping Up
One Piece is one of the most legendary anime movies ever. The film is about stories and battles to fight for the right, protect the innocent and fight for personal ideals. Luffy's journey to becoming the pirate king continues and becomes more and more dangerous.
Above are the most prominent One Piece rug collections at Petorugs, if you want to know more about One Piece printed carpets, please visit Petorugs' homepage for the best suggestions!