Besides the success that the Pokemon anime achieved, it is certainly not possible to donate the image of Pikachu. The electric mouse born with Satoshi on the small screen for 20 years, has captivated viewers with Pikachu's strength, fierceness, loyalty, and cuteness. The admiration for Pikachu is so great that this electric mouse has become the symbolic mascot of the land of the Sun – Japan. With a cute face, round body, gentle personality, and always fighting for justice, Pikachu has a pretty strong fan base.
In this article, Petorugs will help you discover other aspects of Pikachu that have never been revealed on the small screen. Pikachu rug is one of our iconic products and we aim to bring unique and quality rugs to Pikachu lovers. Check out the interesting images of Pikachu printed on the Petorugs carpet below!
Pikachu and Satoshi Pokemon Rug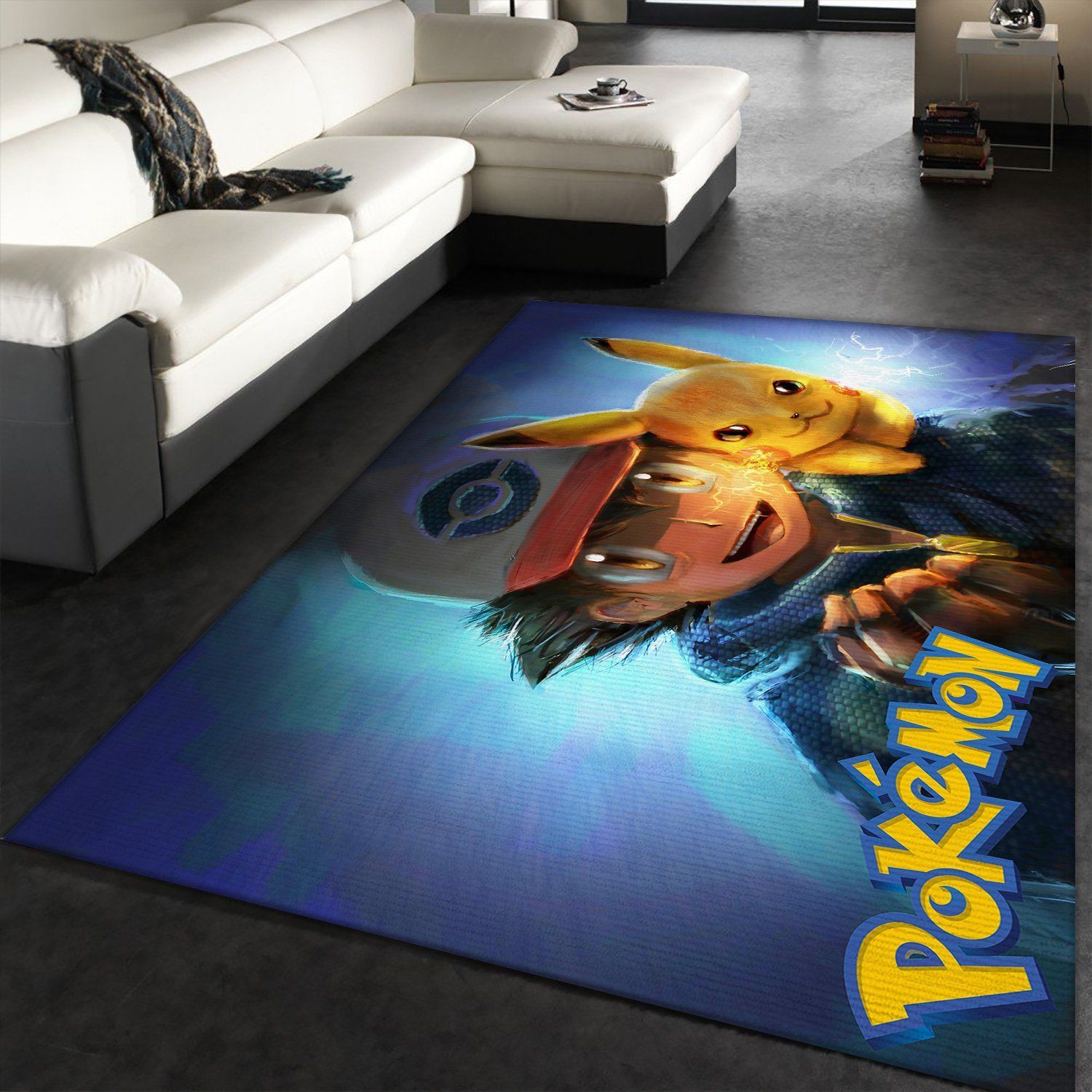 Surely those who have watched and loved the Pokemon anime will know the close friendship between Satoshi and Pikachu. 
It all started with a 10-year-old boy arriving late to his first Pokemon selection. All Pokemon are selected, except Pikachu. The first time they meet, Pikachu discharges electricity into his new trainer – Satoshi, marking a most special encounter. Although the two's start was not good, then they became close and always fought together. 
The image of the beautiful friendship between Satoshi and Pikachu is clearly shown through the Satoshi and Pikachu rug of Petorugs. If you love them, show that love by owning this carpet collection now!. You can buy it at this link: https://petorugs.com/product/pokemon-character-area-rugs-living-room-carpet-fn041236-local-brands-floor-decor-the-us-decor/
Pikachu Halloween Pokemon Rug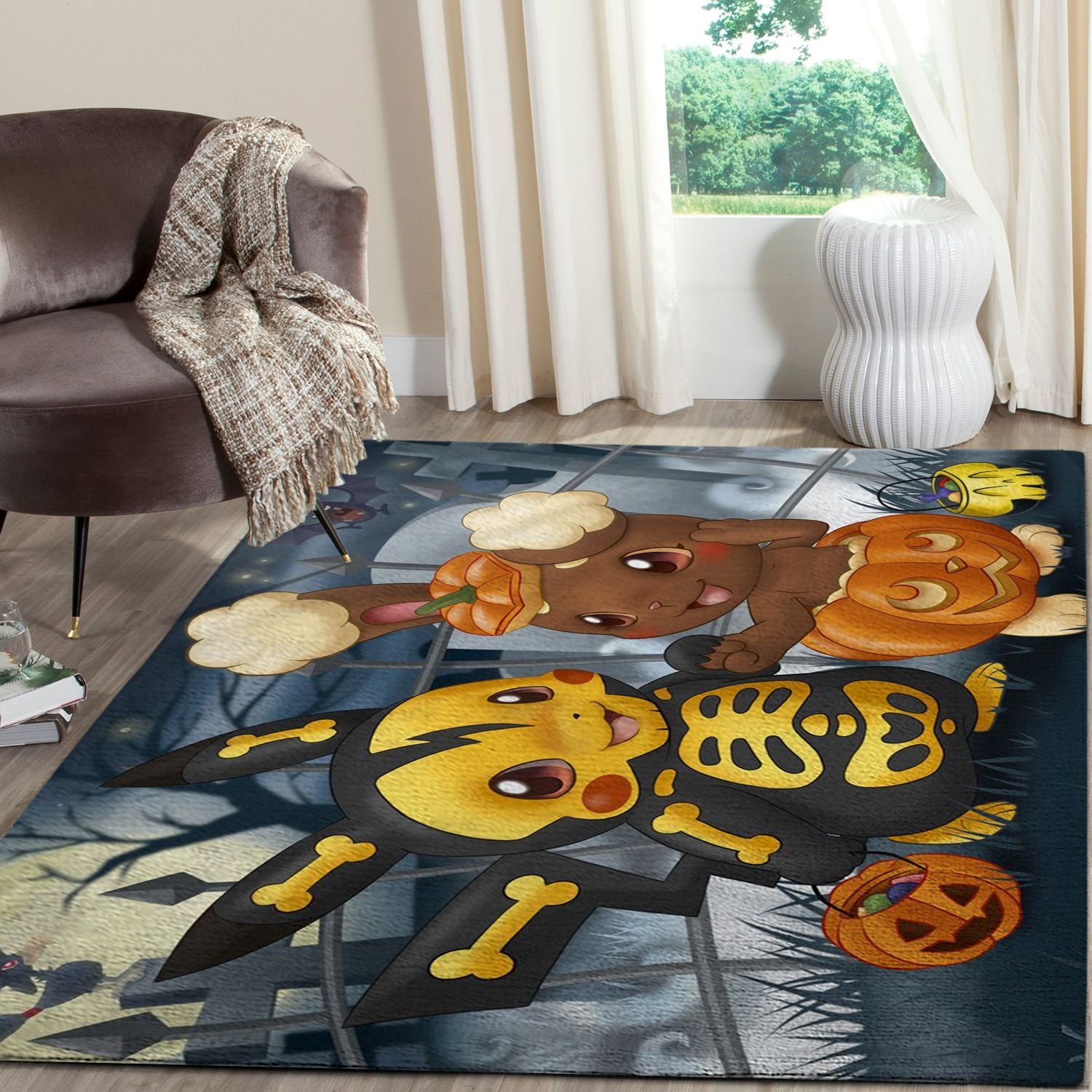 Halloween is coming! Let's admire the adorable image of Pikachu in a Halloween costume on the Pikachu Halloween Pokemon Rug at Petorugs. Area rugs bearing the lovely image of Pikachu under Halloween costumes along with a candy basket are the most popular products at this festival.
Pikachu Cosplays Charizard Pokemon Rug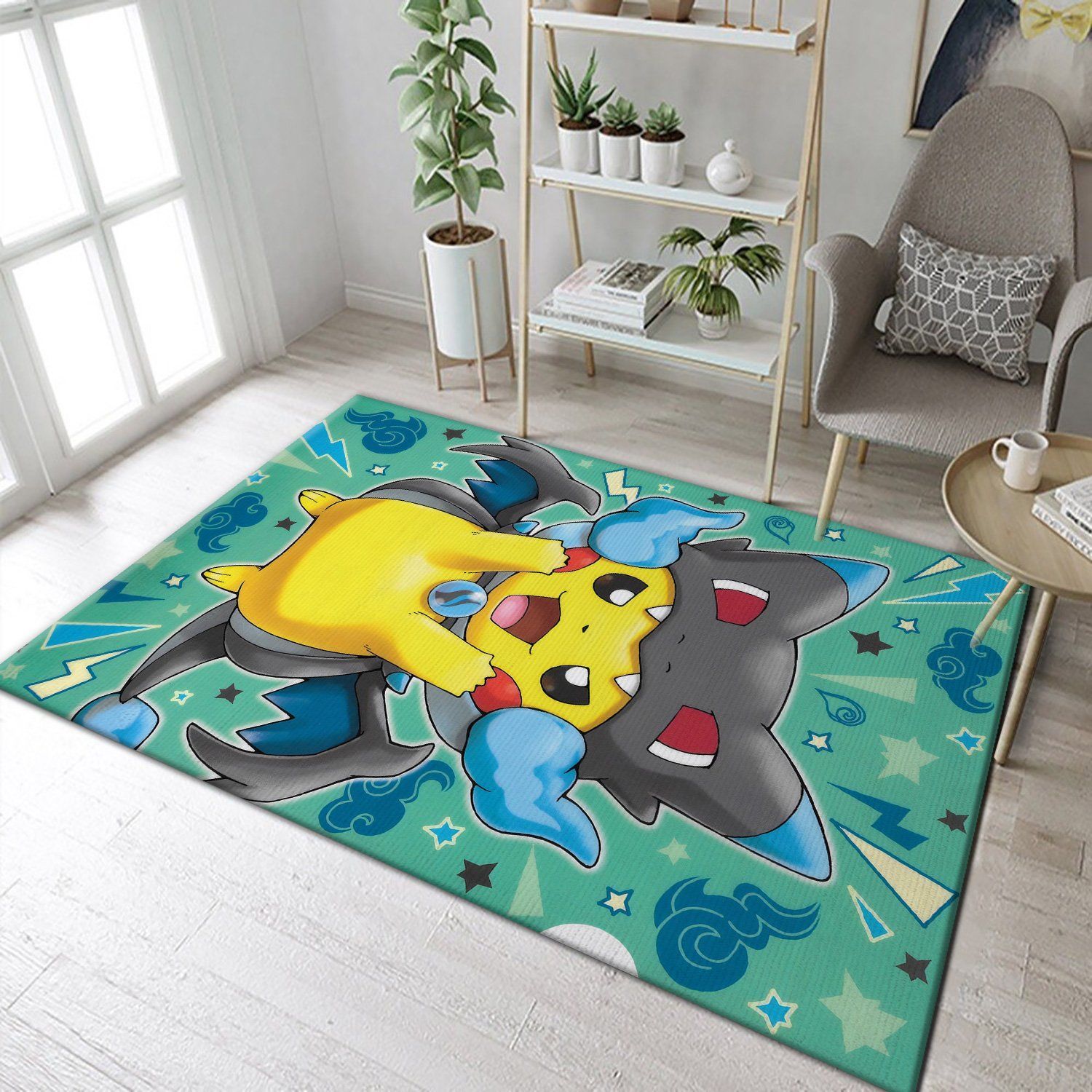 Cosplay into the new Pokemon, so why not? If you feel the normal Pikachu image is too popular, then consider Pikachu Cosplay Charizard Rug! In addition to the everyday images of Pikachu, why don't you choose different styles at Petorugs? Look at Pikachu rug in his Charizard cosplay! Very unique and cute, isn't it?
Thor Pikachu Rug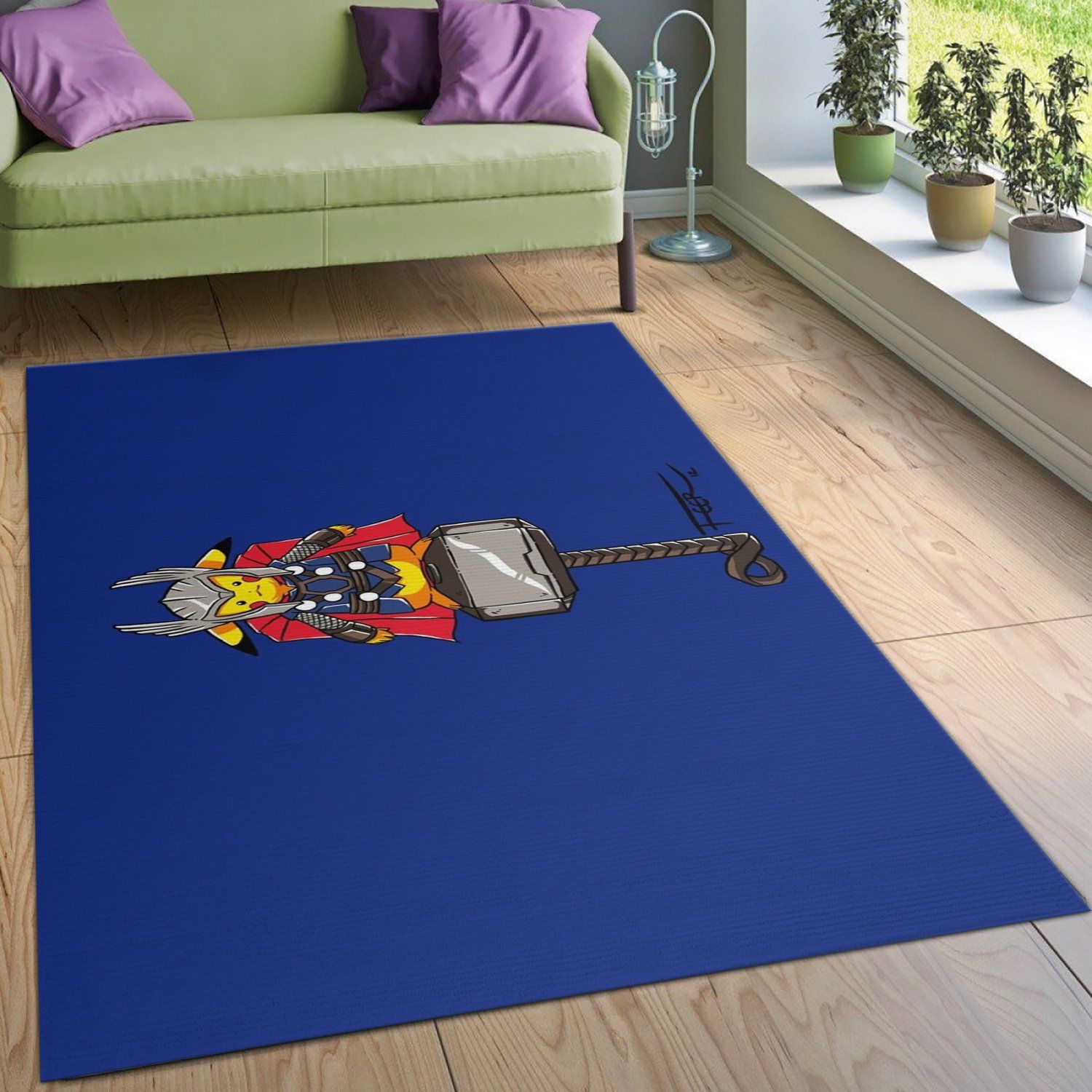 Again is an extremely unique but equally lovely combination of Pikachu. If you love Thor in The Avengers and Pikachu then consider our Thor Pikachu Rug. The image of Pikachu in a Thor suit standing on the hammer Mjolnir is a very unique combination in the Petorugs' Pikachu carpet collection. This Pikachu Thor rug is suitable for those of you who love the unique and separate.
Pikachu Charmander Bulbasaur Rug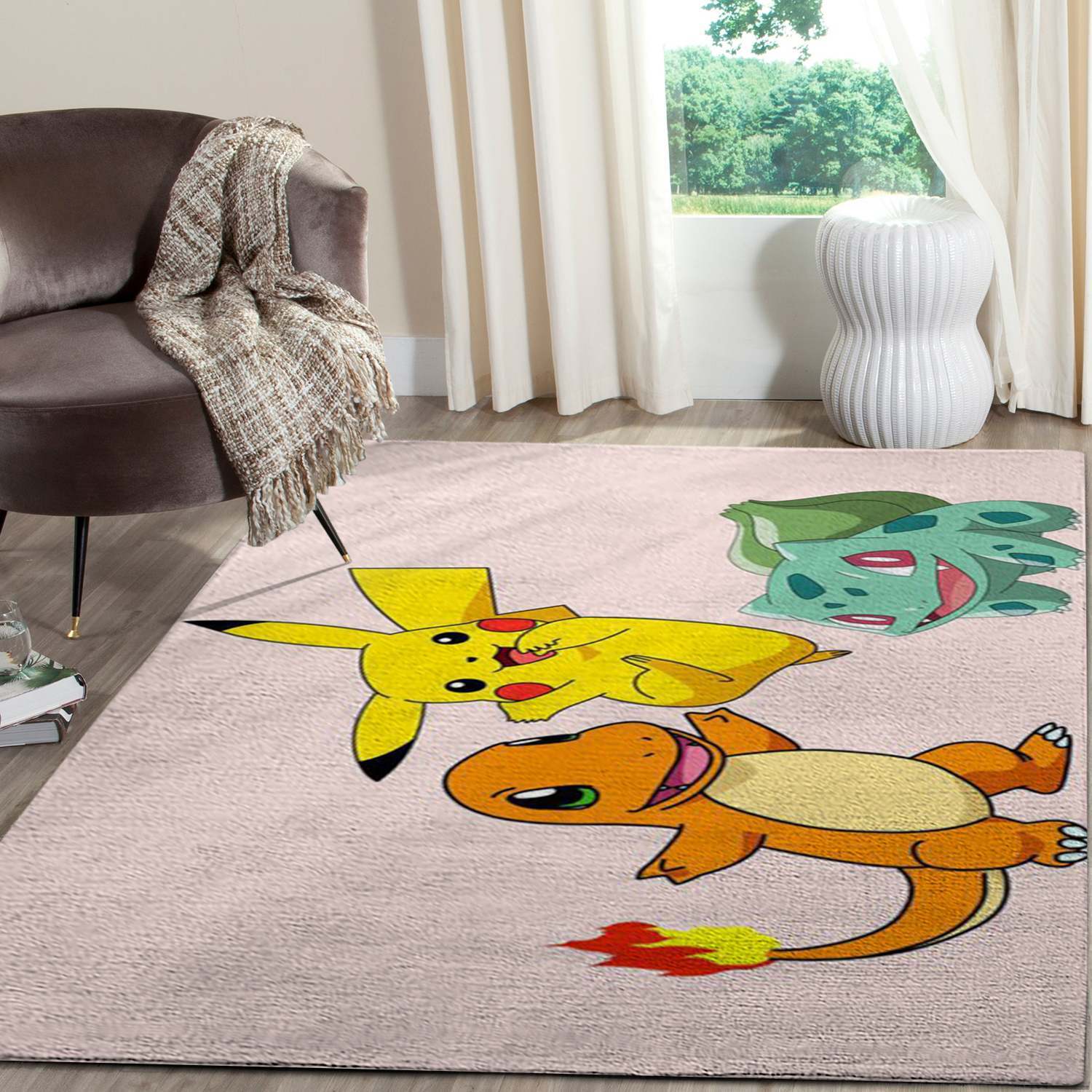 To recall Satoshi's first trio of Pokemon, Petorugs created the Pikachu Charmander Bulbasaur Rug. The image of the three Pokemon playing together shows the close affection between Satoshi's Pokemon. If you love these three Pokemon, quickly get yourself this Pokemon carpet product at our store.
Pikachu and Friends Pokemon Rug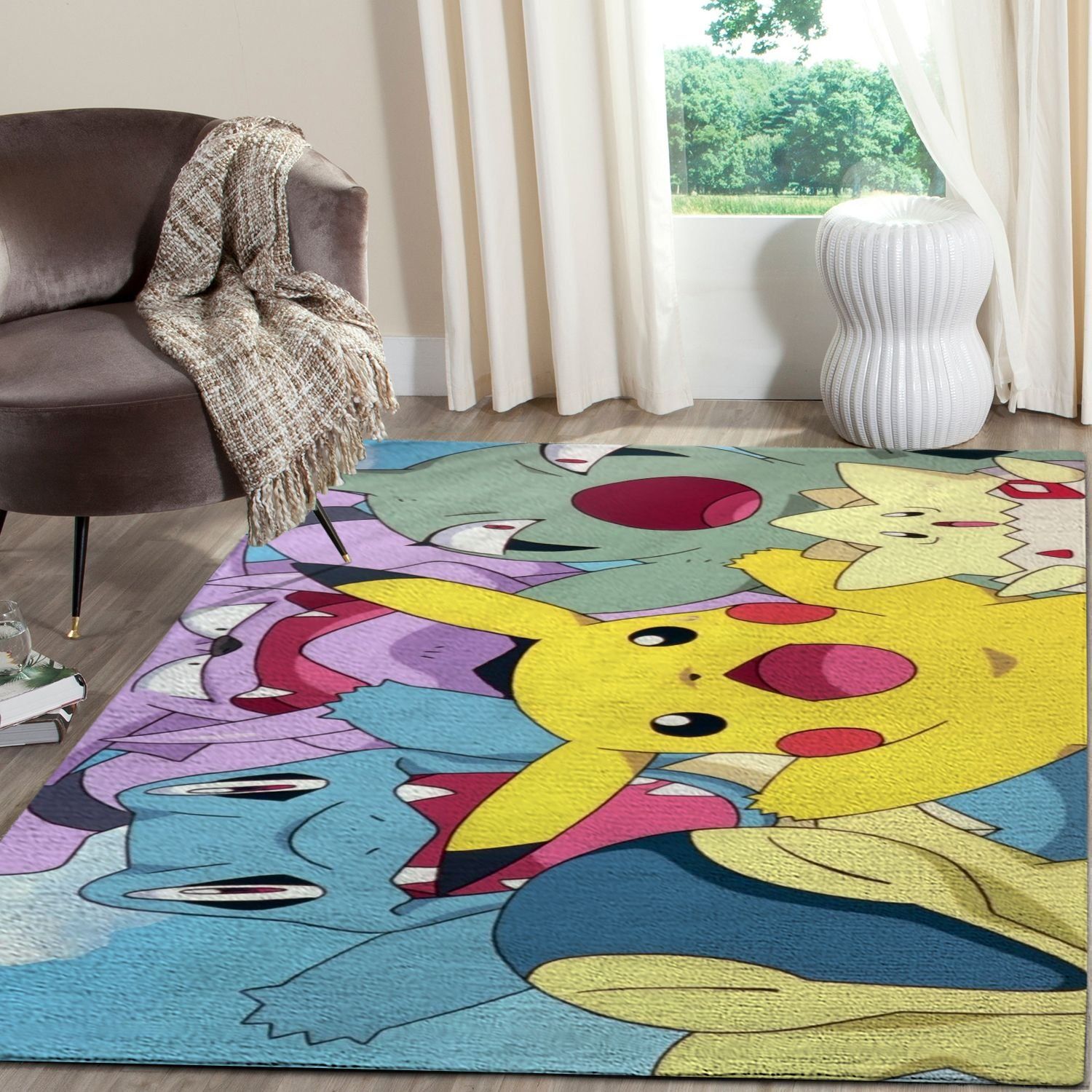 Next is also a lovely image of Pikachu and its friends. The Pikachu carpet collection and other Pokemon are the most popular products at Petorugs – Pikachu And Friends Pokemon Rug.
Next to Pikachu is the image of many other Pokemon that have accompanied this mouse during the time of the Pokemon world adventure. The images of these Pokemon on the carpet look like they're posing for a photo! They're so cute, aren't they? Buy this Pokemon mat if you want to show your love to all of Pikachu's friends!
Detective Pikachu Pokemon Rug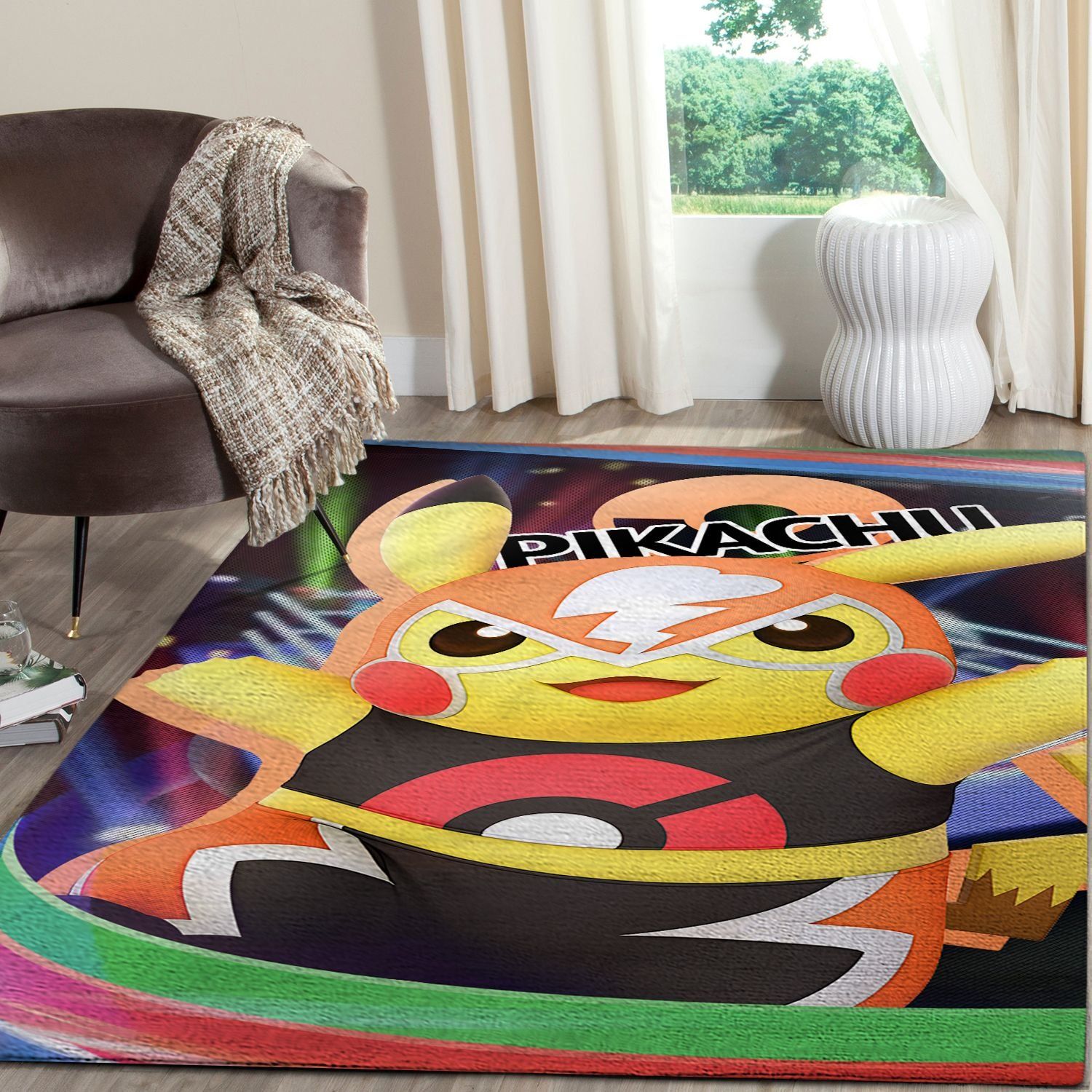 Our next Pikachu Pokemon Rugs product is one of the most unique mats for Pikachu fans – the Detective Pikachu Rug.
On the print, you can see the image of Pikachu wearing a shirt designed specifically for this mouse. Dynamic lines, and vibrant colors on the background of a competition. You can immediately think of the image of Pikachu preparing to go to the boxing competition field!
Pika Pika Pokemon Rug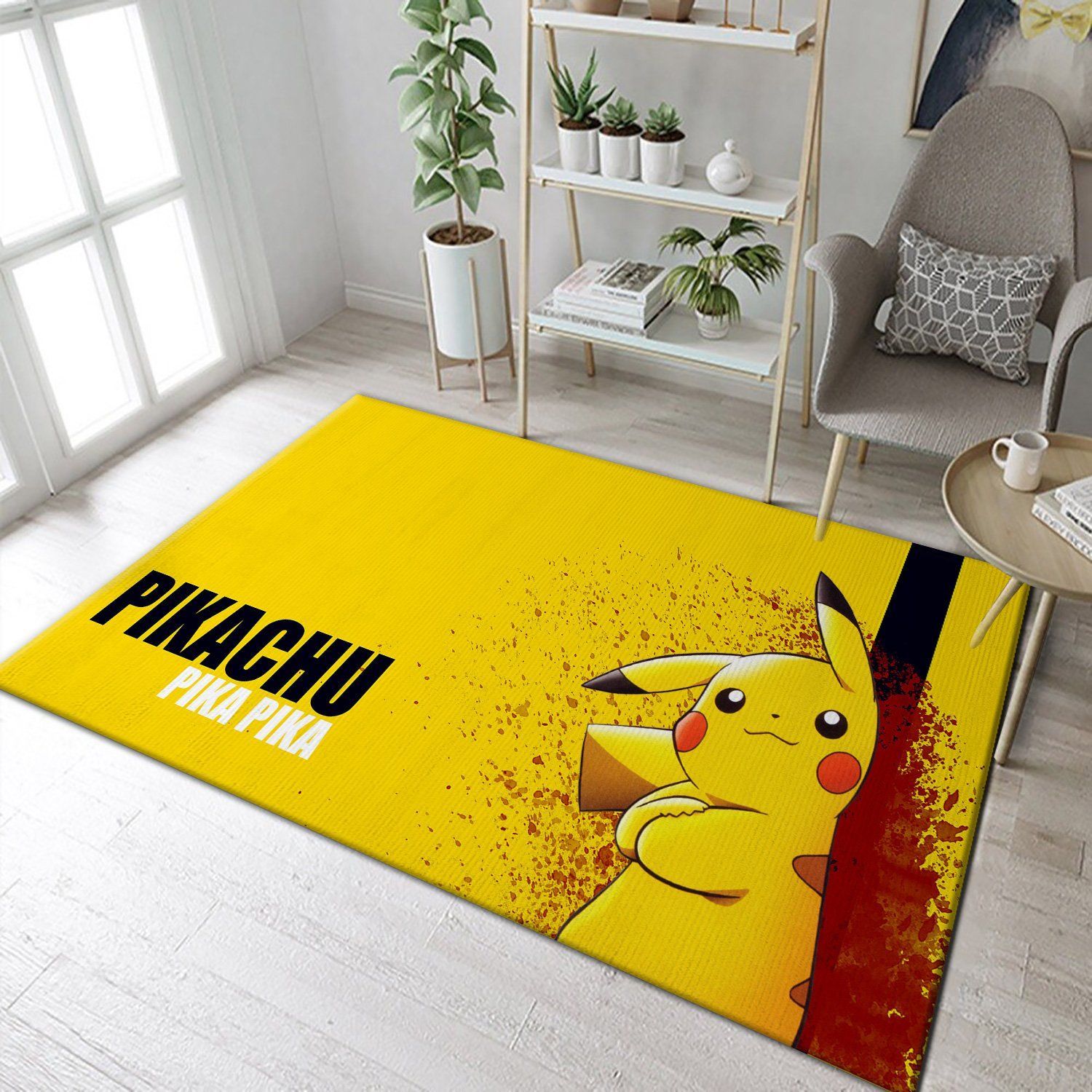 If you are looking for cool pictures of Pikachu, you should not miss Pika Pika Pokemon Rug. This yellow Pokemon carpet with the image of Pikachu and the words Pikachu Pika Pika exudes the strong and confident atmosphere of Pikachu. If you are a person who really loves Pikachu and strength, then you can choose this Pika Pika Pikachu Rug for your home.
Pokemon Let's Go Pikachu Rug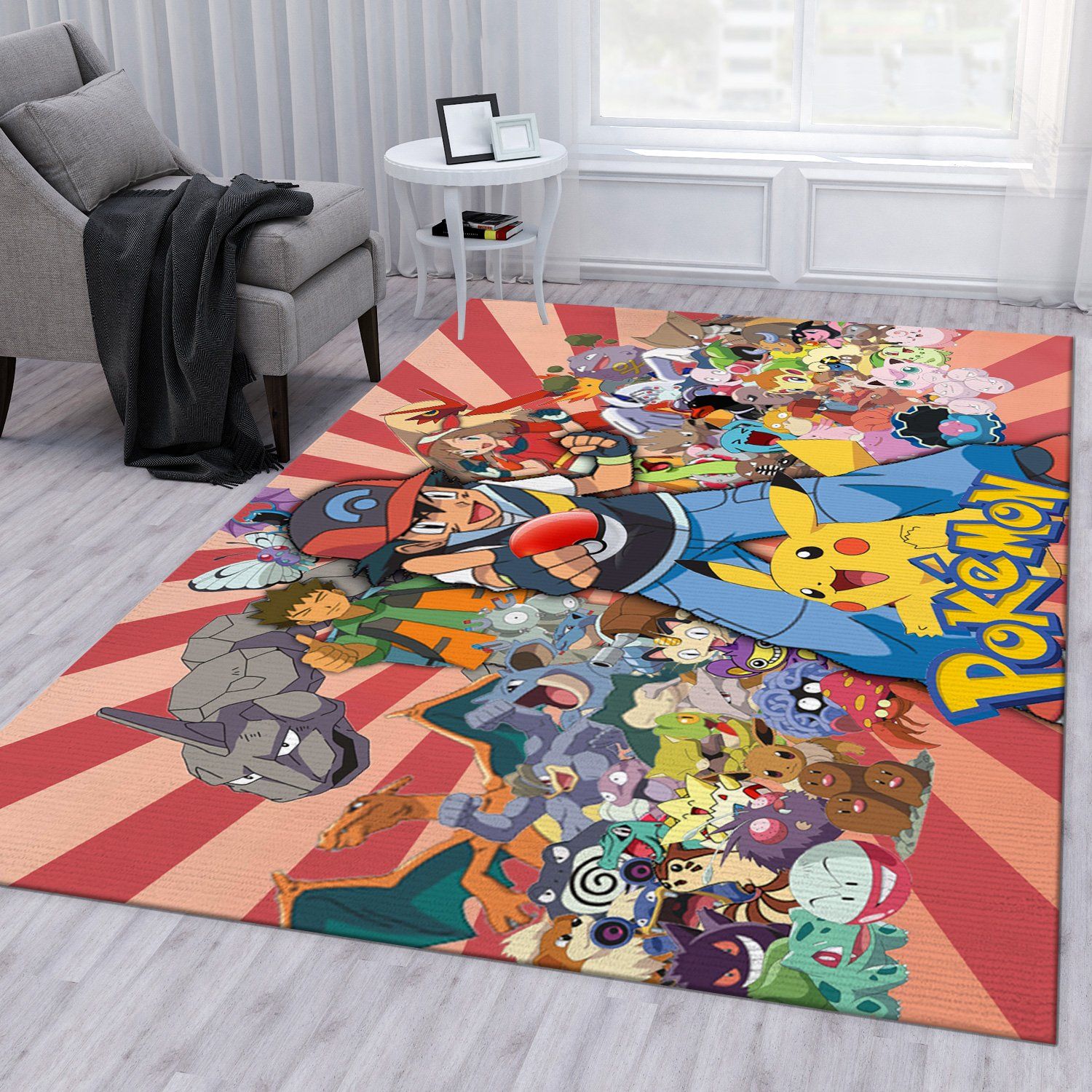 To end the line of Pikachu carpet products, Petorugs brings images of all of Pikachu's friends – Pokemon Let's Go Pikachu Rug
A glimpse at this carpet of Pokemon is enough to see Satoshi and Pikachu's urge to conquer the Pokemon world. The image of countless Pokemon with Pikachu standing in the middle creates the vibrant and joyful atmosphere of the Pokemon world. The carpet in this area seems to urge you to join and accompany Pikachu in the Pokemon world!
Obviously, you are no longer afraid of any dark forces in the Pokemon world when you are accompanied by Pikachu and other Pokemon friends.
Conclusion
Pikachu is one of the most successful characters in the Pokemon anime. With a lovely appearance and a kind and strong personality. No wonder Pikachu has a huge fan base around the world. Come to Petorugs to discover more unique images of this Pokemon rug!
Read more