Easy as pie - 5 steps to Personalised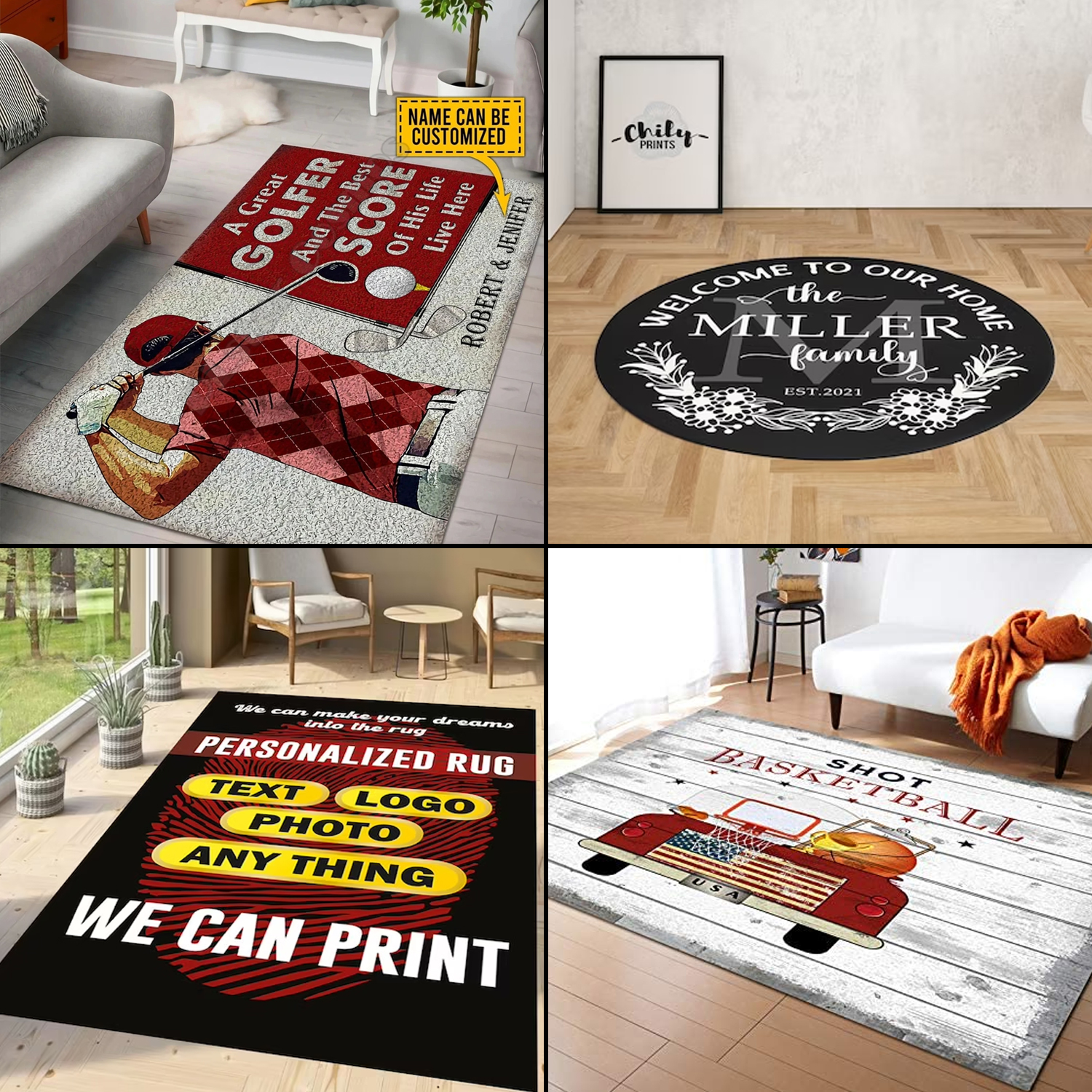 PERSONALIZED RUG
We personalized ideas chosen from our inventory or you submit your own. Endless customization choices for every custom need, like texts, images, logos, etc.
We personalize each item for apparel in bulk with personal names, nicknames, numbers, etc.
Prompt handling time, no matter the quantities of ordered personalize rugs or details.
– Get customized (add logo, team name, personal name,…) all are made according to your requirements.
– When ordering in bulk, depending on the quantity, there will be special coupons for you.
– Especially, our shop accepts to make rug at your request, please describe to us we will do it (free team logo design for you).